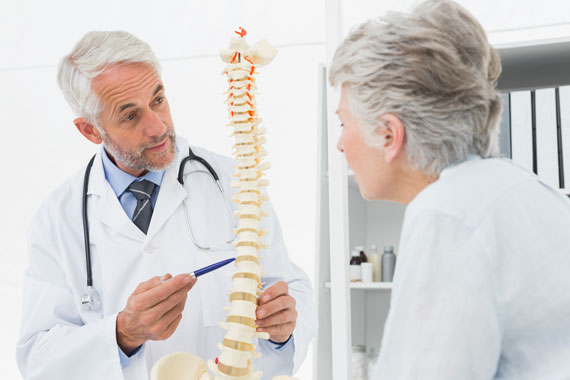 Chiropractic care focuses on maximizing our bodily function by properly aligning the spine. We call this aligning procedure a chiropractic adjustment or manipulation and perform it by manually moving or depressurizing the spinal vertebrae beyond what is considered their normal range of motion.
When a patient receives a chiropractic adjustment, they often hear an audible "pop" or cracking sound that accompanies this treatment. Nonetheless, this is a completely normal accompaniment of standard chiropractic care and spinal manipulations.
Our team at Lakes Rehab finds chiropractic care extraordinarily useful in helping patients with different health circumstances.
Our team at Lakes Rehab finds chiropractic care useful in helping patients treat and manage headaches, lower back and neck pain, and numerous other neuromusculoskeletal injuries.
It is the Lakes Rehab mission to improve the life of each and every patient we see. The spine is vulnerable to restricted function and motion. This is related to the small joints in the back which result in pain and discomfort in the soft tissues that reside around the affected joints.
This may be a derivative result of everyday activities like lifting groceries from your car, or something like a sports injury or falling out of alignment.
Our chiropractic care centers on spinal manipulations and chiropractic adjustment
in order to correct restricted joint functionality.